11th Hour Studio

www.facebook.com/11thHourStudio
www.twitter.com/11thHourStudio1
@11thHourStudio1

See "Clock Tower" or visit our Facebook page to stay updated on all news and promotions we may be offering at the shop!

5825 W. Sahara Ave.
Las Vegas, NV. 89102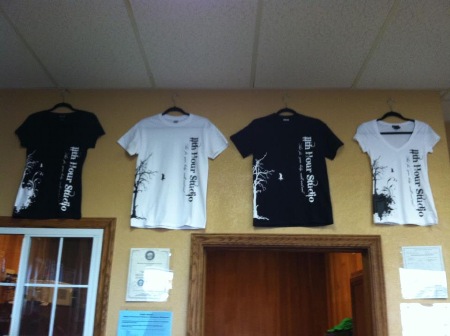 We now have T-shirts available for purchase! If you are interested in ordering, please visit our facebook and send us a message with what size you will be needing, and we will get back to you as soon as possible with ordering information!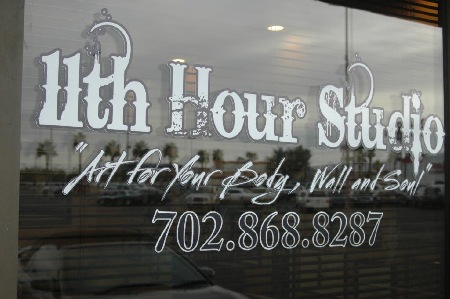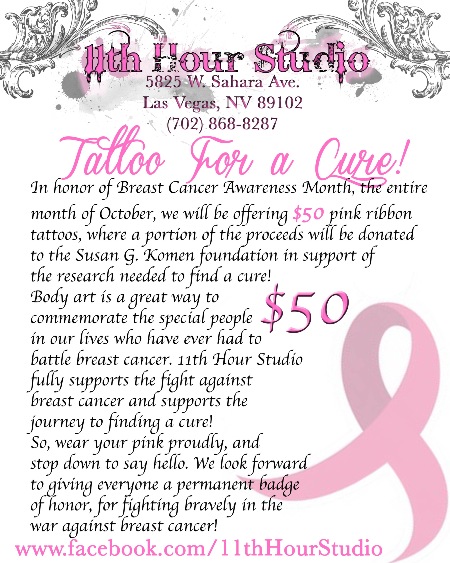 11th Hour Studio is a brand new kind of tattoo studio located in Fabulous Las Vegas! We are a primarily custom shop, but we do offer flash designs upon request. Our aim is to provide our customers quality tattoos at prices that are fair for everyone involved. Also, we provide a clean, safe environment and take every step necessary to ensure that, along with a piece of art, you also receive peace of mind. Every customer receives brand new sterilized needles, opened in front of you every time. You can rest assured that our team will be there to answer any questions and provide support from the initial meeting, well past the healing process. Our primary focus is on customer service and putting out the best artwork available. Our artists have a combined experience of 17 years and take your trust extremely serious.

If you are not familiar with our company and your first contact with us is online: We would be pleased to hear from you! Please let us know what your needs and questions are, we will be more than happy to help.


Monday-Thursday: 12pm-9pm
Friday-Saturday: 12pm-11pm
Sundays: By Appointment only

*Note: If you need to request a specific time during the week that does not fall within our regular hours of operation, please call or send us an email and let us know! We will be more than happy to accommodate your busy schedule.

Please also visit and "like" our facebook page. Here you can get more information, view more photos, and stay up to date on any news or offers the shop may be offering!